Our Engagement Story: My Side
"I'm waiting to give you my best self"- Ty
The Wait
Ty and I had been together 5 years and 364 days to the day when he popped that magical question; exactly one day before our 6 year anniversary. To be frank, I was becoming very impatient. We had been together for years and the topic of marriage wasn't new for us. It was something we been discussing in depth 3 or 4 years into the relationship. I had sent him rings I liked, we discussed where we would raise a family, he had been speaking to my best friends about proposing, and unbeknownst to me, he even mentioned to a couple of people that the big day was coming soon. However, months prior to the engagement I hadn't seen him take any major steps toward making years of conversation come to fruition.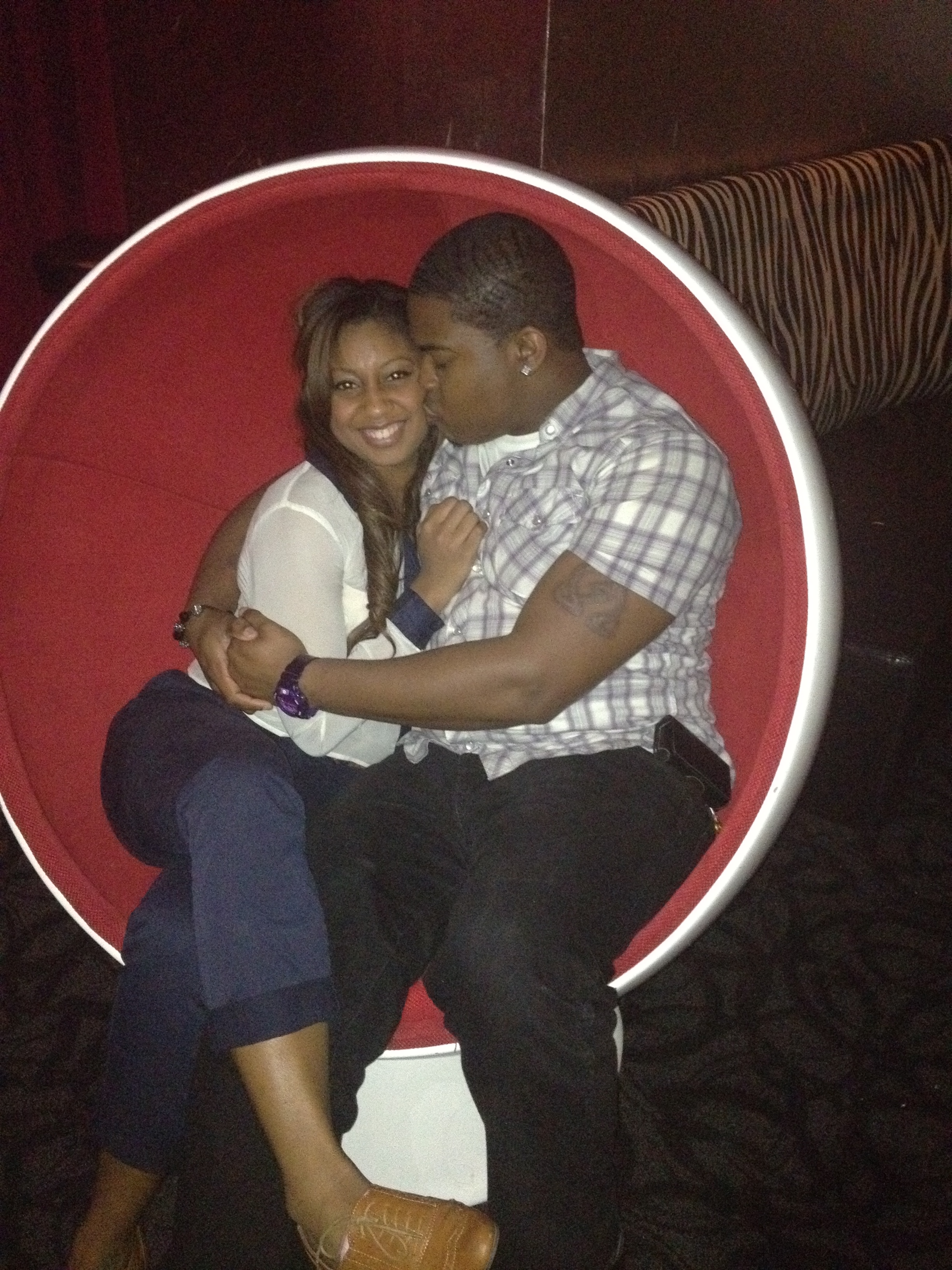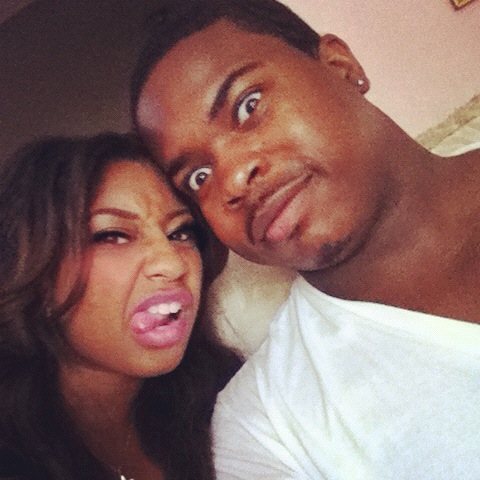 For about a year I continuously asked if we could look at rings together and with every reason I gave why we should go; had an reason/excuse as to why he didn't want to. After months of asking, I eventually stopped. Now if you know me personally, you know patience is not a virtue I readily posses, but the Lord is working on me (Amen). It was so difficult to lay off and just allow him to move at his own pace but I also knew it was important not to pressure him.
Months had passed since I had mentioned anything about him proposing or us getting married but I eventually decided to bring up the topic again and he indulged. We were finally on to something! However as the year rounded out and 2018 began it seemed like we were right back to where we started. I guess my impatience kicked into overdrive because Lord knows I was ready to marry this man. I felt as if the ring was slowing the process down so I say to myself "Look girl, if you want a life together forget the ring, forget the wedding just go for it!" Initially I brought it up as a joke to gauge his position but it eventually became a real possibility in mind. I began bringing up the idea of going to the courthouse to a few friends and family members, I even came up with ideas. But with every mention of the courthouse he ignored me time and time again. He just told me to be patient and that our time was coming.
The Proposal
So many people have asked and the answer is YES! I was completely and utterly surprised that he proposed. Yes, I knew he was going to propose and yes, I knew it would be this year (at least I hoped), but I didn't know when it was coming. I actually anticipated a September proposal but clearly I was a good 6 months off.
Since our 6 year anniversary was approaching he brought up the idea of doing a photoshoot which was perfect. It was exactly what I wanted but Ty doesn't exactly like to be in front of the camera. The compromise- he would capture behind the scenes footage of my shoot and jump in for the last look, which seemed like a good idea to me.
Just as March was kicking off I decided I wanted to do #NoMakeupMarch and go completely makeup free all month. When I asked if I could change the concept of the shoot to fit my makeupless look he quickly and adamantly replied No. Now when I announced #NoMakeupMarch on Instagram things got good. I was transparent and I stated I would only be wearing makeup for one day because of the shoot and EVERYONE and their mama went ham. People were commenting, Dm'ing and texting me that he was going to propose. To be honest I was almost convinced, but I just let the idea go.
The day of the shoot I arrived an hour late (what's new). We immediately started shooting, the first look and location were perfect! However, as we were moving into my second look two major things happened that should have told me something was up.
First, I swore I saw my best friend's husband. They live in upstate NY and were supposed to be in New Jersey, so it didn't make sense why he would be there. I mentioned it to Ty and also texted my best friend but he played it off so well that I let it go .
Then, while we were shooting my parents and brother showed up! Now if this was not a huge giveaway I don't know what is but I still did not pick up on anything. For the life of me I could not understand why they were at my photoshoot. They didn't say hi, they didn't come over, they just stood there! Staring! I kept asking Ty why they were there but he didn't have an answer for me. I'm going to blame the cold and being distracted by the photographer's cues for not processing what was actually happening. I made a mental note that if I saw one more thing that didn't seem quite right I knew he was going to pop the question. Guess what- I saw nothing!
Changing into my third look my parents managed to convince me that Ty asked them to come for a family photo. Don't ask me why I believed them *rolls eyes*. Why in the world would Ty ask my parents and brother to come Brooklyn, in the cold for a family photo for our anniversary shoot. Not only did they convince me of that, they also convinced me they had to leave because MY shoot was taking too long (the nerve).
We ended up shooting at two more locations before the cold started getting to me. At this point Ty started acting very erratic. He stopped filming me, he wasn't shooting with me, he was just all over the place. I finally told him I was ready to finish and we needed to shoot our look because I wanted to go home. At this point he really started acting weird. I thought he was just cold because he wouldn't stop hugging me. I now know he was trying to keep me from turning around. The photographer set us up in our positions and told me not to move. We must have taken three photos at most when I saw our family and friends start approaching. As you can imagine I figured it out what was happening haha. I guess you can say that was my third clue
As I stood there in disbelief, tears immediately began rolling down my face. I swear he was speaking to me, I know he was, but I was so love struck I couldn't hear a thing. He knelt down one knee and before he could even utter the words "Will you marry me?" Ugly cry and all, I was already saying YES YES YES!
The Ring
I was in love! I don't remember this but my best friend said when he opened the box I paused. I don't know if I was in shock or just amazed. It was GORGEOUS and exactly what I wanted!
Remember when I said that I thought buying the ring was slowing down the process. Well, I was actually the person slowing down the process haha. Initially, I couldn't decide between rose gold and platinum and marquee and pear shape. Since neither of those styles are in high demand, finding exactly what I wanted in stores proved to be difficult. Whether they didn't have the right carat size, setting, or metal it was not helpful when it came to making up my mind.
He wanted to propose on Christmas when I thought I knew what I wanted but last minute I changed my mind. He actually had a ring picked out but my best friend told him about the change and, thank God she did!
EVERYTHING about that day was literally perfect and I'm so glad it happened the way it was supposed to. Now I know exactly what he meant
A Word From Ty:
Courtney had been sharing rings with me for years but I wasn't sure about a lot. She couldn't make her mind up about the setting, the metal or the diamond shape, she was extremely indecisive! Thanks to one of Courtney's best friends she advised me that Court was settled on platinum (I was stuck between that or rose gold). She also wasn't too sure about a pear or marquise shaped diamond but I was more of a fan of the pear shape so that was my choice. My last and final challenge was to pick out the perfect diamond for the perfect price. Court was very particular about the diamond. She was more concerned about the quality of the diamond than the carat. I set out to good ol' Google, of course, searching for the perfect ring. It must have been fate because no matter where I searched I always ended up coming back to JamesAllen.com. As the time started drawing near, I knew James Allen was going to be the place. I spoke with a diamond expert who helped me refine my search. I provided him with my budget and a general idea of what I was looking for. We used the Design Your Own Engagement Ring tool on the website which really helped me visualize what I was getting.
It was extremely important for me to sit down and really design the ring myself. We could have gone to the store and I could have had Courtney pick out the ring but I wanted to make it more special, I wanted to build her ring from the ground up. From the diamond shape, to the height, the width, the cut, every little detail made with her in mind. Her ring her is all her own designed and by me -that made it even more special. The process was so easy and any questions I had my diamond consultant was there to help. The diamond expert helped guide me through the important things aka 4 Cs (cut, color, clarity, and carat). When we narrowed down all the options I was left with 7 diamonds. With a little guidance, I made my decision and knew that the ring I had just designed was going to be the perfect one for her. I placed my order online and about a week later I received the ring and I was blown away. Pictures truly don't do the ring any justice. it was beautiful and it felt really good seeing that beautiful smile on her face.
Check it All Out on Video: